Instagram is an undeniably powerful tool for businesses.
In fact, 63% of people say Instagram allows them to form meaningful connections with brands, and roughly 80% say Instagram helps them conduct research on a product and ultimately decide whether or not to make a purchase.
All of which is to say: If you're not using Instagram to reach new audiences, increase brand awareness, and ultimately grow sales, then you could be missing out.
In this post, we'll review how to make an Instagram business account, and the benefits of having one. Plus, how to switch back-and-forth between a business and personal account.
How to Create an Instagram Business Account
Download the Instagram app.
Sign up.
Switch from a personal account to a business account.
Complete and customize your profile.
Post some content.
Link your business Facebook page.
Start following people.
Develop a strategy.
1. Download the Instagram app.
To get started, you'll need to download the Instagram app on your phone or go to the Instagram site.
If you don't already have an Instagram account, you can either download the app and click "Create New Account", or open the desktop version (www.Instagram.com) and follow the same steps:
2. Sign up.
Next, you'll fill out the form with your email address (make sure you choose a business email address), company name, username, and password.
You can also sign up with Facebook. If you already have a business Facebook account, this could be a good option.
It's important to note that your username should most likely be your company name, and your password should follow all recommended guidelines (include a number, special characters, etc.).
3. Switch from a personal account to a business account.
Now that you're set up with a profile, it's time to switch it to a business account.
To do so, go to your profile and click the three lines in the top right corner: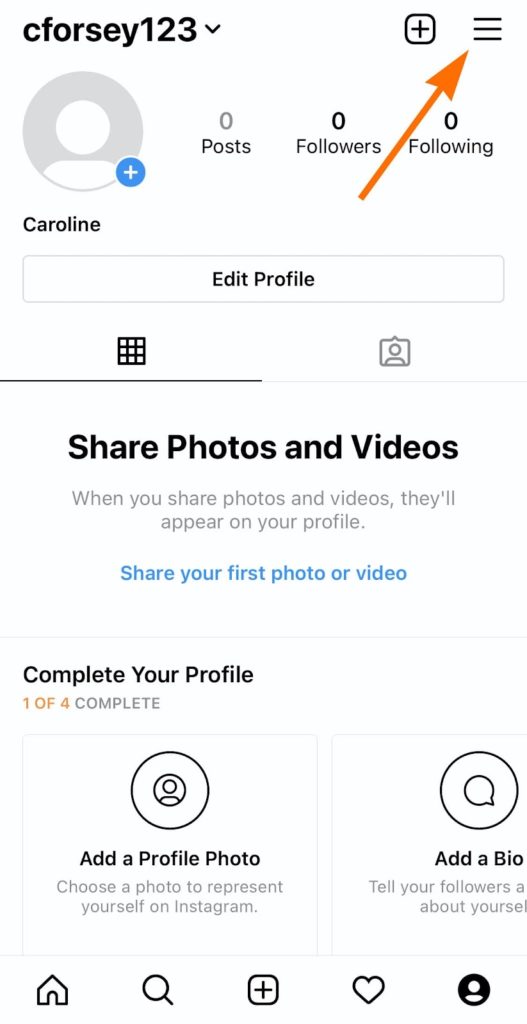 Then, click "Settings" in the navigation menu that appears:
Click here to view original web page at How to Make an Instagram Business Account